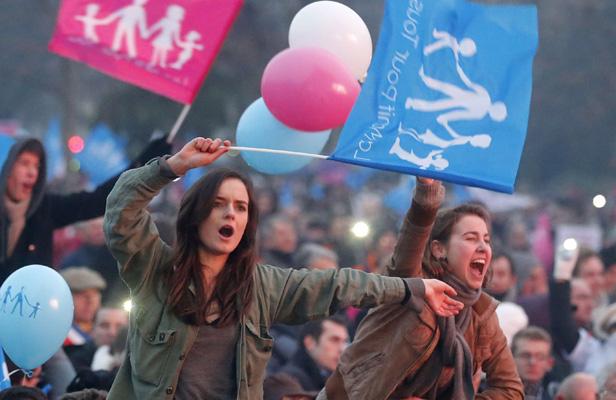 On Sundat, tens of thousands French people took part in demonstrations in Paris and Lyon to defend their
interpretation of traditional family values and protest against France's legalisation of gay marriage, which has mobilised conservatives of all stripes.
President François Hollande's government has dismissed speculation that it plans to increase access to medically assisted procreation and surrogacy for gay couples - which is nonetheless one of the protest themes.
The introduction of an "Equality ABC" programme to French elementary schools has also spawned outrage among traditionalists, amid internet rumours that small children are to be taught gender theory.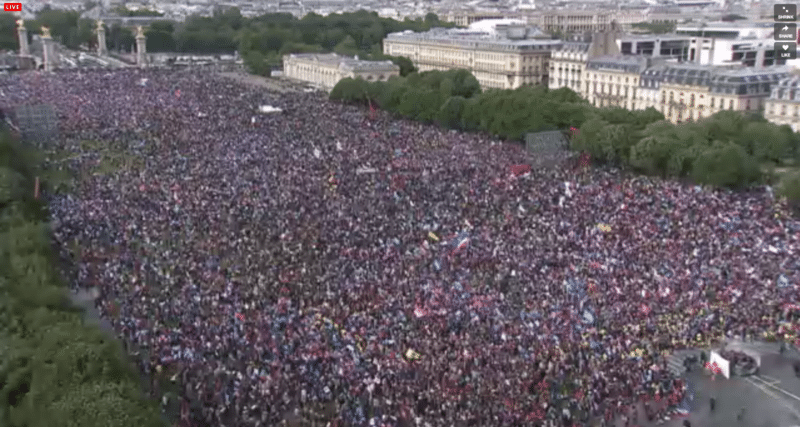 The protests are organised by "Demonstration for All" in French "Manif pour tous", a right-wing umbrella group that emerged in response to the gay marriage law, passed last year. Some 1,500 police officers were deployed in Paris and 600 in the central city of Lyon.