I didn't sleep well last night, i had
cauchemars
. Sometime around 2 am, a neighbour was screaming at the top of her voice. This is something very rare in France...
I stepped out on the balcony to see what was going on, i saw a woman run out into the street, we have used the elevator together a couple of times. She was holding her baby in her arms, it looked lifeless, her scream sent shivers down my spine. The temperature was about 12°C, she had no shoes on, nor a
veste
to protect her from the cold, she kept screaming "
Seigneur, sauve mon bébé
" which means, "
Lord, save my baby
".
That moment when a French woman becomes a christain and remembers that God exists...
In tears, she kept saying "
rendez-moi mon bébé Seigneur, je ne veux pas qu'il parte, revenez-moi mon bébé
" (
Lord, give me back my baby, i don't want him to go away, come back to me my baby
). It was horrible. A helpless mother who can't save her child, i couldn't do anything to help either so i started praying. The
pompiers
arrived not so long after. I wondered how long it would have taken before help came if it was in Nigeria.
I couldn't bear to watch any more, i wanted to run away from her screams, but i never stopped praying, "O Lord of hosts, if thou wilt indeed look on the affliction of thine handmaid, and remember her, and save her baby".
I can't begin to imagine what the poor woman was going through, what it feels like for a mother who can't help her baby who needs help... helplessness. I don't know what really happen and i'll never know.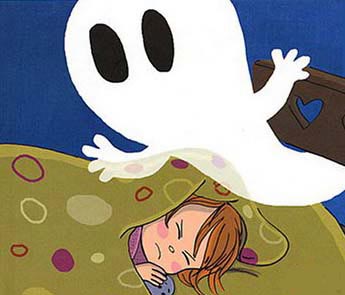 Here, neighbours keep to themselves. The only time you are talking to your neighbour is when you exchange bonjours, some answer, some don't. Some greet you only when they feel like it.
I had terrible cauchemars after this incident. The woman's cry wouldn't stop haunting me. I could hear her voice in deep agony, over and over again. I had several horrible dreams. I can't remember what they were about exactly, i just know that they were scary...
In school, I can't concentrate, I am so tired and I can't seem to keep my eyes open, except to write this. Talking helps take away stress. Thanks for reading.
-Ayo DEFORGE
NEW WORDS
*cauchemar - nightmares
*veste - jacket
*pompier - fire brigade