Art of Oral Sex
The topic in France this week is about how Russsian married women are taking lessons to learn how to give their men a good head. What man doesn't want his wife to give him a good blow job? Not
French men, and not Nigerian men either.
Somewhere in Moscow there is a special course for women who want to improve their skills of oral sex. This course, which consists of 50 different techniques, cost about 85 euros (17,000 naira) for an intensive training.
When i asked my French friends,
coquin
as they are, if they would love their women to learn how to
faire des bonnes fellations
, most of them were for it and even added that they would willing pay the fees for their partners. Asking French women how they feel about taking the course, they quickly said "
C'est dégueulasse !
".
Here are some pictures gotten from the site of the school who put them up for advertisement. If you are underage, moralist or hypocrite, it is better to stop here now ...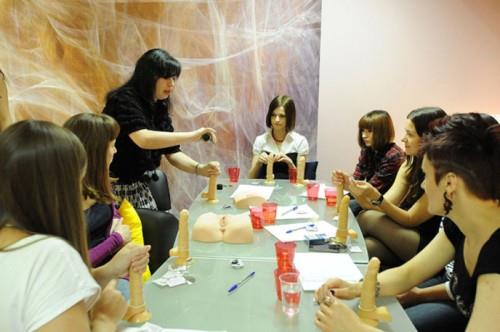 I cannot but wonder if these women will pass an exam at the end of the training... or how will the teacher give a proper score if they are doing it on a sex toy. The best student is she who will do it so well her man will grab the curtains.
Thankfully homosexuality is illegal in Russia and we won't being seeing gay men at the school and since gay women love women, they won't be learning how to do this !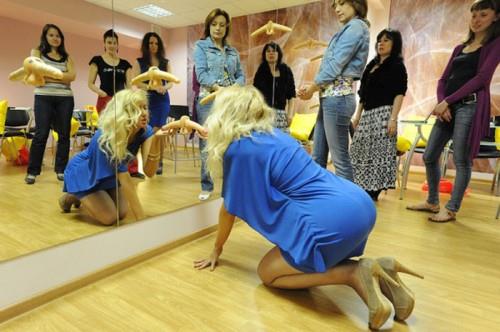 Being good at giving one's man a good blowjob isn't a talent every woman was born with. But i think it's quite ridiculous to open a school to teach it even if the women who go there are married and are doing it to please their husbands. I am sure a lot of men will argue that a woman who knows how to give a good head will keep her man at home. I won't be surpised if very soon, this type of training starts springing up in France.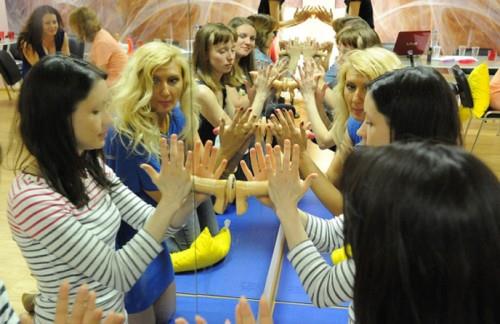 French men read this and they are like
French women are like
And me iam like... seriously ?
And you? What do you say ?
Source :
Plein les yeux : une formation complète pour apprendre à faire une fellation